Guide for Coffee beans grinding
Coffee Grind Size Chart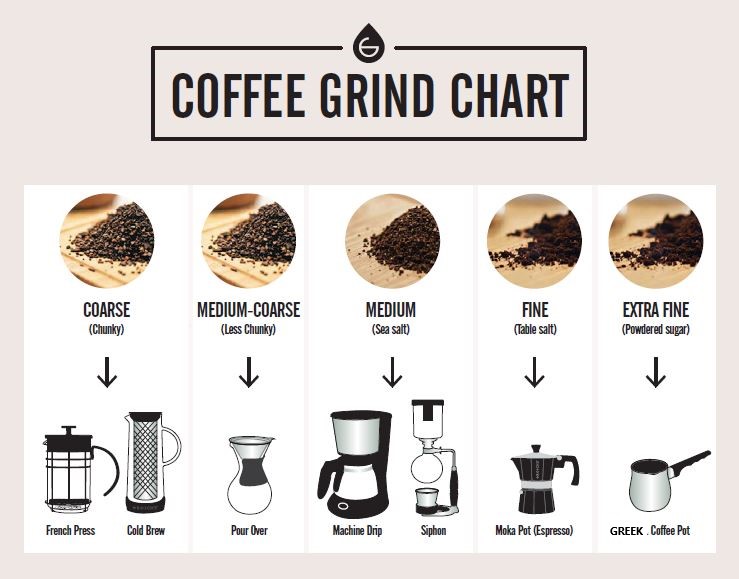 What Does Poorly Extracted Coffee Taste Like?
You've probably tasted bad coffee before. Most of the time, bad coffee is the result of extraction:
UNDER EXTRACTED

· Sour · Acidic · Salty
OVER EXTRACTED
· Bitter
· Hollow – A lack any notable coffee bean flavors
So you've made a coffee, and to your disgust it tastes like it's been poorly extracted. You don't want it to happen again, wasting more precious coffee, but you have no idea where you went wrong.
We've got you! You need to tweak either the brew time, your water temperature, or your grind size, based on how it tastes:
| | | | |
| --- | --- | --- | --- |
| FLAVOR | BREW TIME | WATER TEMP | GRIND |
| Sour | Increase | Decrease | Finer |
| Bitter | Decrease | Hotter | Coarser |