Terms & Conditions
Terms and conditions of use
The e-shop website, coffeeforall, www.coffeeforall.com.cy, is owned by Hiflex Ltd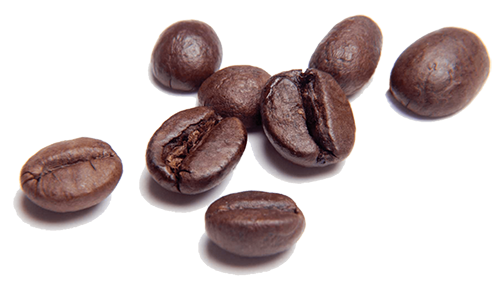 By registering and accepting Coffeeforall Terms and Conditions you confirm that you are at least 18 years of age and all information and details provided are your correct, current and complete details. Members may be either natural persons legally residing in areas effectively controlled by the Republic of Cyprus or companies with registered offices in areas subject to effective control by the Republic of Cyprus. Coffeeforall will not accept orders with delivery address outside of the areas where effective control is exercised by the Republic of Cyprus.

You agree that you will not use the Website for criminal, fraudulent or illegal activity or in any manner which would cause harm or distress to any third party, if we suspect fraudulent account activity or behaviour we reserve the right to suspend, restrict or terminate your access to the Website at any time without notice or delete a member without warning, even cancelling an order.
If you would like to contact us, please use the automatic e-mail delivery form from our website 24 hours or contact us at 22338800 office hours 09:00 - 18:00 Monday through Friday. While every effort is made to address all requests within 24 hours during the working week.
Coffeeforall only sells 100% branded coffee and products, but you should always read the product details before commit to buy.
Images are for illustration purposes only and may differ from the actual product received. Colours on some items may vary due to limitations within the photographic process and screen variations.
All stock and prices are subject to availability, items added to the basket may change as you proceed to checkout so please recheck your order before submitting payment.
Coffeeforall has the right to change prices and specifications in products and services without notice.
All payments for your purchases can be made with 8 different ways, Cash on delivery, directly through PAYPAL or by using your credit or debit card within PAYPAL,Debit/Credit card through Viva, Bank transfer, BOC Quickpay, Hellenic Contact pay and Revolut.
Coffeeforall does not store credit or debit card details, all card payments are made via PAYPALor Viva payments, which is 100% encrypted and safe.
Refunds will be processed via the original payment method, unless otherwise agreed by management.
All prices are in EURO (€) and include VAT.
The price of a product shall be as stated on the website at the time you place your order except in the case of obvious error. If we discover an error in the price of a product you have ordered, we will not be liable to supply that item to you at the stated price. In this event we will either contact you to confirm your order at the correct price, or cancel your order and ensure all funds are returned.
Coffeeforall has no liability under any circumstances for any inaccuracies, defects, errors, typos or not omissions as well as for operation - availability of the website for any reason.
Orders may be subject to extra security checks at our discretion. This may include confirmation of Credit/Debit card details, or full address details.
Coffee4all reserves the right to request payment by an alternative method or cancel any orders if this information cannot be supplied.
In some circumstances, initial postage prices quoted at the time of ordering may not be sufficient to cover actual postage costs. Should this be the case, Coffeeforall reserves the right to request payment of the price difference in the postage costs prior to fulfilling and dispatching the order.
Coffeeforall reserves the right to cancel or refuse orders at any time, restrict quantities of certain items, or deliver certain orders to the Billing Address only at the discretion of our management.
Coffeeforall reserves the right to withdraw, restrict use of promotional codes, and restrict use of promotional codes in conjunction with one another.
Once an order has been placed, Coffeeforall are not able to guarantee that changes to an order can be made prior to the order being dispatched.
If Coffeeforall is unable to fulfil part or all of your order due to stock becoming unavailable we will try to offer an alternative item or we will refund your payment for items we are unable to supply. Coffeeforall will not be obliged to offer any additional compensation in any form for disappointment suffered.
Please notify Coffeeforall if your order has not arrived within 24hours. Your parcel may then be deemed 'missing' and we can offer a replacement or refund. No compensation will be granted in the rare event of a non-delivery.
Delivery
The delivery is performed by our own delivery network to all Cyprus*
*with the exception of the Occupied area that we do not deliver.
for more info check the Delivery information section.
If Coffeeforall is unable to fulfil part or all of your order because the stocks are not available, we will try to offer an alternative product or we will refund your payment for items we cannot deliver. Coffee4all will not be obliged to offer any compensation in any form for frustration.
Products are Packaged with care from the coffeeforall team.
Returns
If you receive a product that is defective or damaged, please contact us first to decide whether we will offer a refund or replacement. Please note that at our sole discretion you must send photographic data to support claims for damages.
If you wish to cancel your order, please notify Coffeeforall in writing or by e-mail within 14 days of the delivery date and return all products.
Returned products should be shipped from ACS courier to us. Coffeeforall will not cover return shipping costs for special delivery or any courier service. Products must be returned to our address, we will review it within 24 hours and if returned products are in good condition we can give a full refund. Make sure you receive a postage receipt, as the returned products are the responsibility of the customer until the items arrive at our offices.
Products can only be returned if they remain closed. Open or damaged packages of any kind will not be eligible for a refund.
In the rare case of a customer who receives an incorrect product, Coffeeforall will, upon receipt of the returned wrong product, take the right product and return the postage return.
Our Returns Address is: Grigori Auxentiou 55, Lakatamia 2314 Nicosia.
Offers and Discount coupons cannot be companied ,all products on discount cannot get additional discount through a discount coupon. Discount coupon can be used only when a customer creates an account in our online store!
Coffee4forall is in accordance with the General Data Protection Regulation (GDPR) (EU) 2016/679 please view our GDPR Policy page.

Any complaints should be made in writing either by post to: Coffeeforall address or by email through our webpage link contact us.
Where possible we try to acknowledge complaints immediately but all complaints will be acknowledged within 7 working days, the customer will be informed of all progress.
The Coffeeforall has the right to amend the terms and conditions of use of the website at any time. The amendments shall enter into effect immediately on disclosure, which may be accomplished by any suitable means. Any use of the website after such modification shall be deemed to constitute acceptance by you on such amendments.